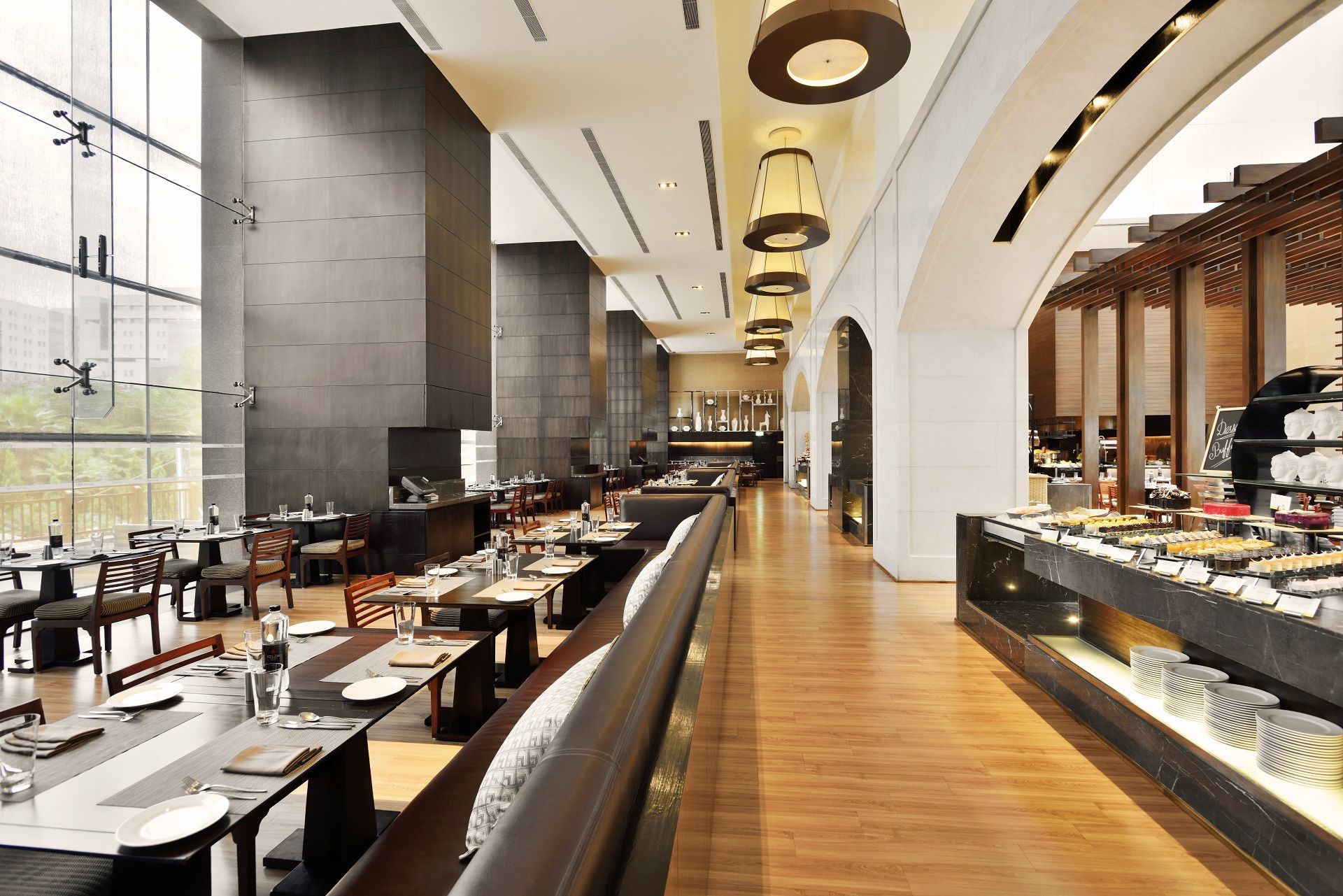 India meets the world at this casual café, offering a la carte global cuisine throughout the day. Enjoy traditional local fare, indulge your cravings with international favorites or nourish your body with nutritious SuperFoodsRx™ selections only at The Westin Hyderabad Mindspace.
Treat your palette to selections from around the world at Seasonal Tastes. This casual eatery, located on the lobby level, serves international a la cart favorites throughout the day in a relaxed and contemporary setting. From roasted lamp chops to fish and chips, Seasonal Tastes offers something to please every taste bud. For those maintaining a fitness regime, our wholesome SuperFoodsRx™ will nourish and energize your body and mind. Enjoy live cooking from our chefs in the show kitchen as you decide which dish will satisfy your cravings.
On Sunday, join us for a gourmet brunch featuring live cooking stations where dim sum, wok noodles, pastas, hot breads, and more are made-to-order. Relax with a cold beer or classic mojito and enjoy fresh global cuisine.
Seasonal Tastes
Cuisine:
International
Atmosphere:
Relaxed
Setting:
Indoor / Outdoor Terrace
Serving Style:
Buffet
Dress Code:
Smart Casual
Owner:

Shameer Hiral

Chef:
Mukesh Sharma
Smoking Permitted:
Allowed in alfresco
Parking:
Hotel parking is available.
Hours:

Breakfast: Monday - Friday 6:30 AM - 10:30 AM; Saturday - Sunday 6:30 AM - 11:00 AM;

Lunch: Monday - Saturday: 12:00 Noon - 3:00 PM;

Dinner: Monday - Saturday: 7:00 PM - 11:00 PM; Sunday 7:00 PM - 11:30 PM

Sunday Brunch: 12:00 PM - 4:00 PM.

Phone:
(91)(40) 6767 68 88